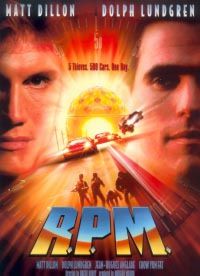 Project infos:
http://www.dolph-ultimate.com/dolph-in/rpm.html
Synopsis:
http://www.dolph-ultimate.com/dolph-in/ ... opsis.html
One of Dolph's most infamous aborted projects is R.P.M., a ensemble thriller written by former Tarantino partner and Oscar winner Roger Avary (PULP FICTION, KILLING ZOE, MR STICH, RULES OF ATTRACTION) and to be produced by Morgan Mason (producer of SEX, LIES AND VIDEOTAPE, son of James Mason).
Avary came up with the story with one of the most unlikely casts assembled at the time: Matt Dillon, Dolph, Jean Hughes Anglade, Chow Yun-Fat, Vanessa Paradis, Terence Stamp, Eric Stolz, Nastassja Kinski, Daniel Auteuil, Ron Perlman... Avary first penned a treatment and wrote the screenplay during 1995.
Dolph was to play "a former KGB agent turned car thief entrepreneur named Klaus":
Klaus (Dolph Lundgren) is plagued by identical "doppelganger" doubles that are coming out of the wood work at an alarming rate. At every turn another one is there trying to kill him. They all seem to be part of an international network of super secret agents that for some reason all look just like Klaus. This has a way of limiting the amount of time Klaus can spend doing his job... stealing cars. And, if it weren't enough already, Klaus can only steal convertibles... his massive height makes it difficult to even get into a car with a roof.
Unfortunately the project stalled when to development hell when New Line (NIGHTMARE ON ELM STREET, SEVEN, LORD OF THE RINGS) backed out of domestic distribution, Avary stepped out and removed his name from it.
The movie was produced in 1996-1997, after being completely rewritten by the GRUMPY OLD MEN writers (incidently one of them commited suicide not long after) and directed by the GOLDENEYE second unit director Ian Sharp. The cast was David Arquette, Famke Janssen, and Emmanuelle Seigner. The movie turned out to be a turd that was unreleased for years...
Should have been much different and quirkier (imagine the kind of films Avary had written before and after).